First dates can be incredibly uncomfortable – but usually when people say that they mean uncomfortable for the daters. Trust us, though, some of those first dates can be just as uncomfortable for the people forced to witness them.
Reddit user StickyRice4 asked:
Considering your classic first date setup typically happens at a bar or restaurant, there were a lot of answers, each a little bit more awful than the one before. Generally speaking, they all boil down to one major mistake – an inability or unwillingness to read your date.
So there you go, folks. That's our pro-tip for the day. Read your date so you know whether or not you should bust out your Pokemon, your racism or homophobia, your fetishes, or that thing you do with your tongue.
Spoiler Alert: Yeeeeaaaaah you should probably keep that stuff to yourself on a first date.
Untouched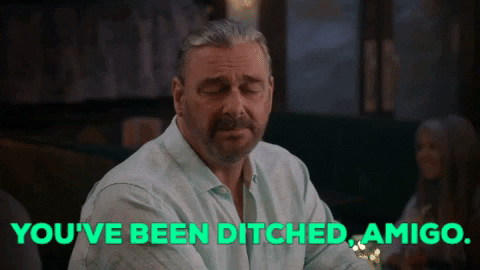 This isn't as bad as some of the others but the guy and girl arrived separately and it seemed like they were meeting for the first time at the restaurant. They sat down then the girl excused herself and went to the bathroom. The guy ordered drinks for them both while she was gone then, after like 30 mins, ordered two meals. It was so obvious she wasn't coming back but he kept calling her and eventually just left all the food and drink untouched and paid the bill.
Starbucks And Japanese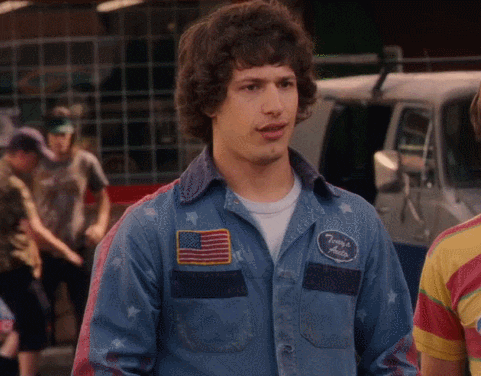 She was Japanese and he started off by showing her his shirt with sumo wrestlers on it, then would ask questions like… what's your favorite sushi? Do you only speak Japanese? How do you say toilet in Japanese? They have sumo in Japan right? Did you see my shirt? It was so amazingly awkward
Homophobic Mom
I once had two very young (like 15 at most) teenage boys come into my place for what was clearly their first date together, if not their first date ever. Maybe 20 minutes into their date one of their mothers showed up, realized it was a boy her son was on a date with, and started screaming and crying about she didn't understand how he could do this to her and didn't he know she wanted grandchildren, etc, etc. She just flipped out and was totally homophobic and told him he wasn't allowed in her home if he was going to choose this lifestyle. He started crying, his poor date was totally bewildered, and ended up calling his mom to come take them home.
BBQ
Girl and guy came into the barbecue restaurant I worked at. At this place, like many casual BBQ places, you pay after you order and then come back to pick up your food when your number is called. That will matter in a second. Anyway…
They met at the door exchanging the usual "Hi, nice to meet you!", etc. The guy was a complete ass. She ordered ribs and without hesitation he said:
"Do you want to keep that hot figure of yours or look like that chick over there?"
He then pointed to a woman who was slightly overweight. While they were waiting in line to pay he started flirting with the chick behind them. She dead ass waited until he paid then left without waiting for the food.
Her Hand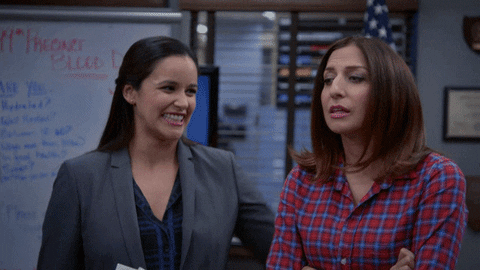 Couple in their mid-twenties comes in, it's obviously a first date but they seem to really like each other and are getting along well. I wasn't serving them however. About halfway through their meal I notice them holding hands over the table. Cute. Then, the guy lifts her hand to his lips and kisses the back of it. A bit of an outdated gesture, but still cute I guess. The woman seems slightly confused but goes along with it. A little while later I see the guy do it again. Okay, dude. Then again. Woman is confused and looks a little uncomfortable. They are no longer holding hands. I go to serve my table and see the dude full on MAKING OUT with her hand, tongue and all. Woman looks extremely embarrassed and uncomfortable, looking everywhere but at her date. I go over and casually ask if they need anything, and the dude stops. Woman yanks her hand back. She left pretty soon after.
The Cutest Karma
I had a 2 top in a small booth and across from them was a family of 6. The 2 top was in their mid 40's maybe 50. I was delivering food to the 6 top and I was being berated for not using legs with my big trays, so I grabbed a pair and headed off. When I was setting them down a stacked plate on my tray shifted to the side and the whole tray pitched toward the 6 top. I panicked and tried to stop it from falling and it all went backwards off the tray.
Unluckily I didn't hear a single plate shatter. I turned around and the woman at the 2 top had rib sauce on her face, mashed potatoes in her bust, and broccoli all over her lap. I started with, "I'm so sorry ma'am. Please stand up and we'll get you cleaned up."
My 6 top was forgotten at that moment. I pleaded with her to get up so we could clean her off, someone produced a towel for me, I had 2 managers trying to help. She was so polite and insistent that it was nobody's fault. Her husband finally said, "at least wipe the sauce off your face." And she laughed and got up.
Everything was comped on their ticket including alcohol. It was the only tray I ever dropped and they never made me use legs again.
They came back in and asked for me the next week. The husband told me they were celebrating 30 years together that night. I felt horrible. Then he told me on their first date she made spaghetti, and accidentally dumped it in his lap. He told her it was karma and they had a huge laugh, and a free meal.
The House Wine
I worked as a waitress in an Italian restaurant while in uni in 2006. Obvious first date comes in. He's booked it and requested a table in a secluded area of the restaurant because the acoustics would be perfect.She arrives and asks to move table to by the window. No big deal. He's annoyed at this.
They ordered a carafe of the house red with their meals. Anything she said he'd turn it into some achievement he'd already accomplished. He kept making comments about her order, such as how fattening a dish would be etc,and then proceeded to say his family owned a vineyard and he knew a good red wine when he smelt one.
He then asked for the most expensive wine on the menu and to take away the what he called "piss of a house wine" then talked about how the bouquet was different and the clarity was so much better on the "expensive" wine.
When it came to dessert she had enough of his bull and flipped when he said that she shouldn't have any or she'd end up with stretch marks. She was a bit overweight but not overly so. She stood up and yelled at him for being a condescending piece of garbage, for knowing nothing at all about wine and dropped the coup de grâce that her father was our wine supplier and that the "piss of a house wine" red was exactly the same as the most expensive wine (all of which was totally true).
He was left speechless with the full check to pay.
I'll write a few more in the next couple of hours!
Thank you for reading my blog. Please read, like, comment, and most of all follow Phicklephilly. I publish every day.
Listen to Phicklephilly LIVE on Spotify!
Facebook: phicklephilly       Instagram: @phicklephilly       Twitter: @phicklephilly