Dating in 2018 can be tricky, especially for women. Even though we have more options than ever at our fingertips (technology in the form of Tinder and other dating sites), the dating world can be a frustrating pool to wade around in. A lot of the time, women keep their guards up in order to properly filter through a sea of jerks that are swimming around out there, so much so that one surefire guard happens to be turning into a jerk herself. While, yes, this can keep the creepers at bay, it can mess with the psyche of the men who are actually good and decent.
Okay, yes, I get it – those are few and far in between it seems, but they ARE out there, and when women start using especially toxic dating manipulation tactics, it's the nice men who can unknowingly become random collateral damage. Sure, we women like to go off about the men in our pasts who have burned us and tell people who THEIR tactics have hardened us. So, when we do it to others, while we're trying to step back into the dating world again, we can't see the damage we cause to the men who clearly AREN'T our idiot exes.
Here are 15 ways women's manipulating dating tactics have an effect on the good guys.
15. Dangerous Tactics Can Give Them Low Self-Esteem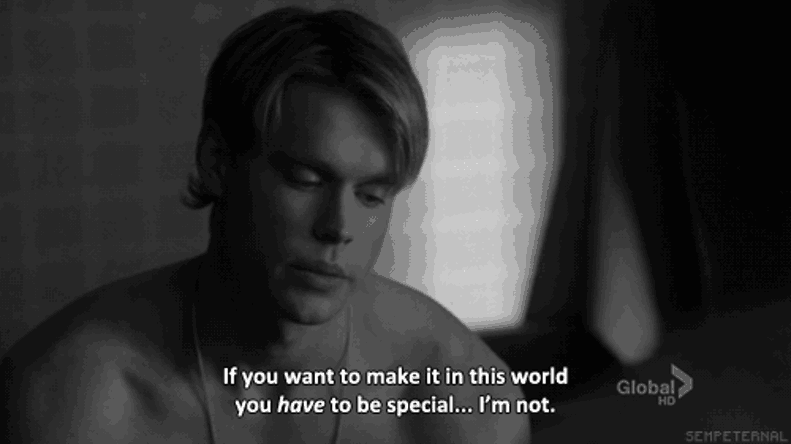 Self esteem
Sometimes, if a woman has been burned before in the past while dating, it can knock her self-esteem down a few notches, and that can be one of the worst feelings in the world. So, sometimes, as a defense mechanism, a good woman will turn around and do the same thing to a different man after the fact. It's not like she's INTENTIONALLY attempting to break this new guy, it's that she's demonstrating what she's technically been through herself. Now, this can work when it comes to absolute trash dudes, but if you do it to a good-natured man, it WILL have the same effect that it did on the woman – it will give him low self-esteem that can follow him around for a long while.
14. Trust Factors Fly Right Out The Window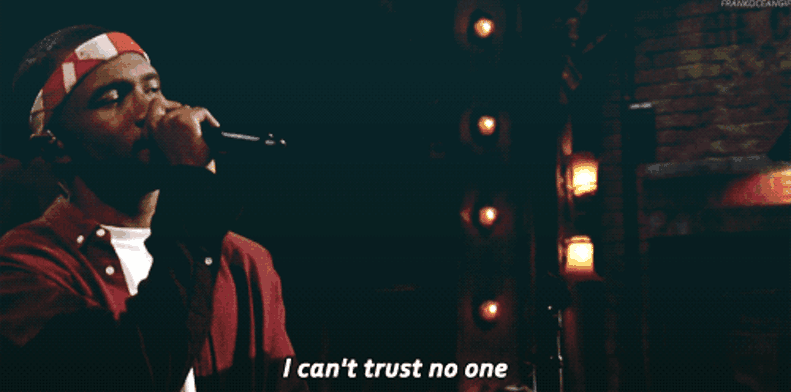 Trust
Trust is the key component in ANY relationship. EVER. If a woman happens to be manipulative in the dating phase of a relationship, she WILL be found out. It's the same with anyone – man or woman – if you're a manipulative rube, you will be discovered. And when you're discovered, the trust is shattered. And we all know how long it takes to build that back up again. And even if a couple is able to, the structure in which the new trust is built upon is shaky at best. If a nice guy finds out that a woman is being manipulative at the start of a relationship, he will most likely forgive her, but it's never forgotten, and the entire relationship will end up liquefying.
13. Cause Them To Have Intimacy Issues… Even Drive Them To Cheat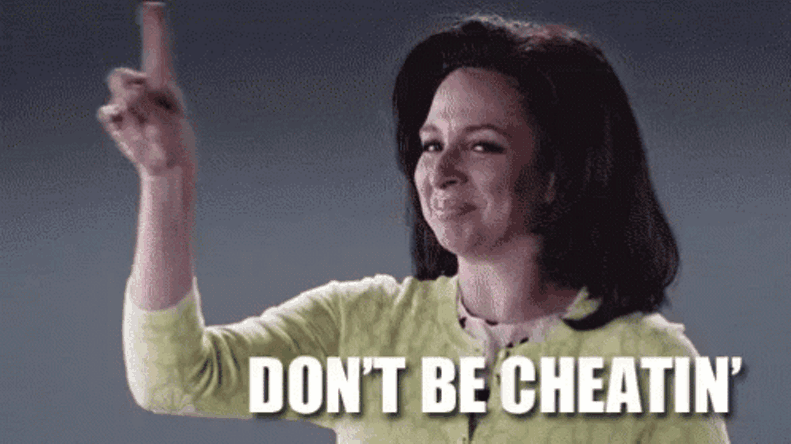 Cheating
It's one thing if a woman is coy and witty when dating – THAT'S a turn on. If she's emotionally manipulative, that will come back and bite her in the rear. I know some women think it's a quid-pro-quo thing if a man is that way to her, why can't she be that way back to him? But if you manipulative the wrong type of man, it's going to come full circle back. Once found out, this can drive them to have intimacy issues since they can probably never look at you the same way again. So what do they do? The worse case scenario is it drives them into the arms of someone else – someone who ISN'T manipulative and will treat them with respect without playing mind games.
12. They Can Shut Him Down Emotionally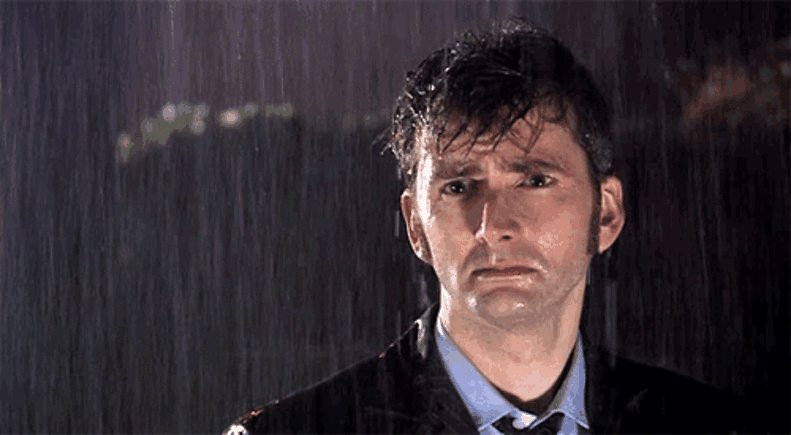 Emotional
Dating can be innocent enough, at least to someone who dates frequently. Sometimes, if one person is more invested than the other person, things can get out of hand pretty quickly. Feelings are overlooked and people start to get hurt. If a woman is playing the puppet master with a nice guy in the salad days of a relationship, eventually, the guy will figure it out. It may not be right at first, but the inevitable will come, and it will have some startling repercussions. Especially emotionally. If a woman is tugging at the heartstrings of a guy she's only messing with, it will cause decent men to begin to shut down emotionally – first to everyone around them, and then to her. And that stuff will follow him from relationship to relationship.
11. Can Cause Him To Start Lying To Himself
Lies
In the beginning of a relationship, if a man is completely consumed by the woman he's dating, he won't BELEIVE that she's manipulating him if she actually is. But there are stages to this: not believing she's doing anything wrong is first, followed by realization and then not caring that she is. At least, that's what he'll tell himself. He'll start lying to himself – telling himself that he doesn't care. Pretty soon, he'll start to believe his own lies and become numb. It's a sad process, but it happens unfortunately to good guys. He doesn't want to believe the girl he's dating is manipulative and pretty soon, he'll teach himself to not actually see it, which is more dangerous in itself. He thinks if he doesn't believe it, it won't be true, even though it's staring him right in the face.
10. They Begin To Project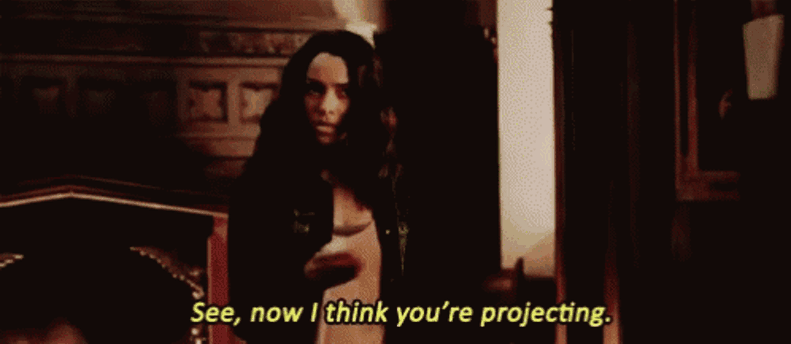 Projecting
Now, we all know that men tend to project when THEY'RE doing something wrong. Say, if they're cheating, or thinking about cheating, they'll be the one to accuse THEIR partner of cheating because if they're doing it (or thinking about it) their partner has to be doing the same thing. However, if they were once a decent guy who got caught up in a woman's manipulative dating rouse, they'll begin to project not only big things that they're considering (oh, like cheating) but other things as well. You see, they're actually the victim in this dangerous little game, but they won't want to see themselves as such, so they start projecting HER as the victim, which, if a woman is cunning enough, will play right into.
9. He Can Begin Manipulating Himself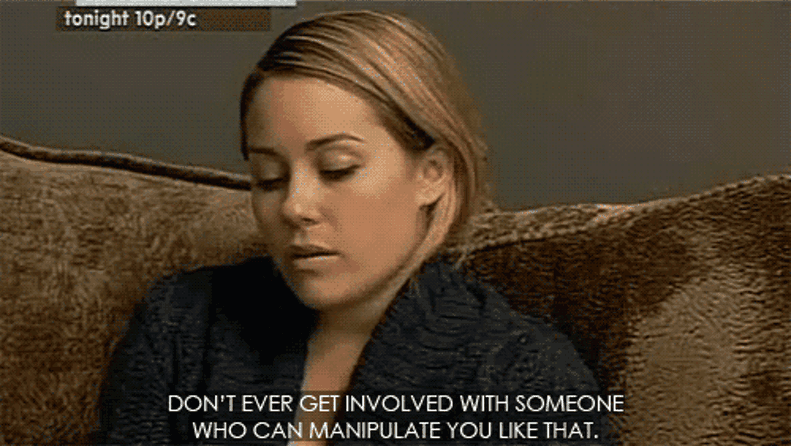 Ah yes, the classic case of the student becoming the teacher. Yes, this can happen, and when it does, it's usually at the hands of some karmic force coming back to bite us in the rear. Sometimes, a nice guy is just done being that – a nice guy (and no, I'm not talking about those dudes who claim that "all women like the bad boys why can't they go after the nice guys like me" but are, in fact, whiners) if they discover they're being manipulated by the woman he's dating. So what do they do? Well, if they're smart, they'll start doing it right back. Now, I know that may seem like a match made in heaven, but if he truly is a nice guy, manipulating himself will leave a sour taste in his mouth and he'll bail on the relationship.
8. Cause Them To Be Submissive (Or Weak)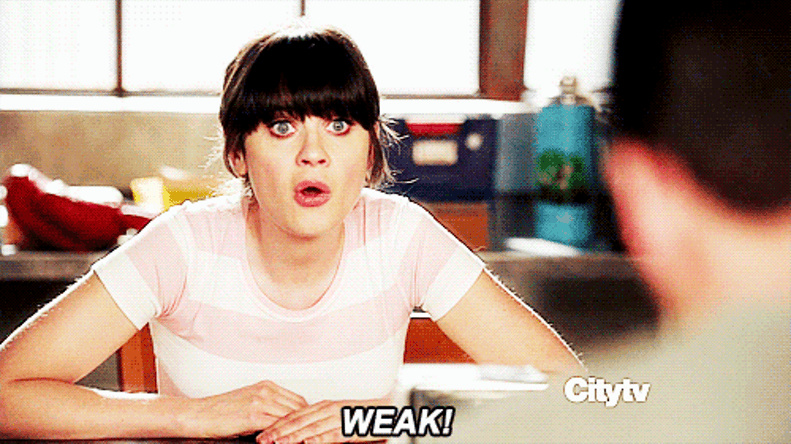 Weak
I have never been fond of submissive men – while I despise aggressive men, usually falling someone where in the middle of the spectrum is usually the best place to be. However, it takes one manipulative individual to break down a man emotionally, and leave him a shell of a man. And it takes a special sort of witch to do this in the beginning of a relationship and is able to break a man so quickly and effortlessly – even if she doesn't mean to do so. Depending on the type of manipulation tactics performed (and yes, there is a great deal of them depending on the woman), a man's head can be left spinning and strip him of any sort of willpower he has over himself. He'll become submissive and at her beck and call.
7. They Can Allow Men To Act In Ways In Which They Normally Wouldn't (You Know – Like A Moron)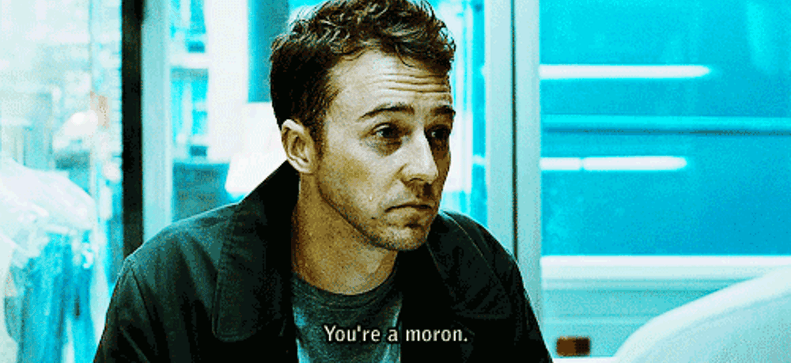 Moron
No one wants this. And why? Because there are enough male morons in the world today. Just look at Hollywood – Tinsel Town is in the middle of spring cleaning all their male morons out of the industry, and women are slowly starting to take over (yessssss, more of that please). Now, while those men acted on their own accord, stupidity, and masculinity, there are some impressionable men who, when in a relationship with a confusing and devious woman, he can start changing the way he acts… meaning, he starts to act like an idiot. Now, what type of idiot he starts to act like is entirely dependant on his personality ahead of time, but know this – no moron is a good moron. Be sure to keep that in mind, ladies.
6. Switch Their Taste In Women Altogether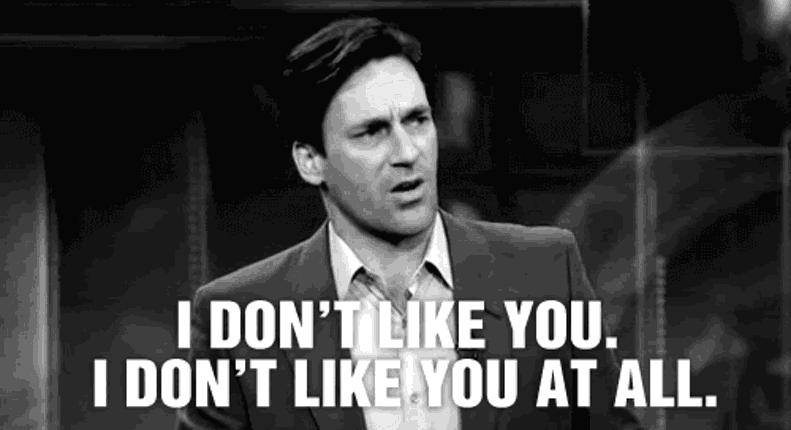 Taste
So when you first got with your guy, he was attracted to strong-willed, brilliant women? Oh, but what's that? After the relationship faltered, he's starting to date the bimbo type? The ones who giggle at everything and need to be rescued every five minutes whenever they get stuck inside a revolving door? There may be a reason for that. If a nice guy, who has always been drawn to intelligent women, gets burned by a smarty in some sort of manipulative fashion, it could possibly change his taste in women altogether. He'll be drawn to the less complex because he believes they wouldn't hurt him in the same, devastating way. The less complex, the less the chance the woman will be able to hurt him in a manipulative fashion.
5. They Can Start To Release Their Anger Randomly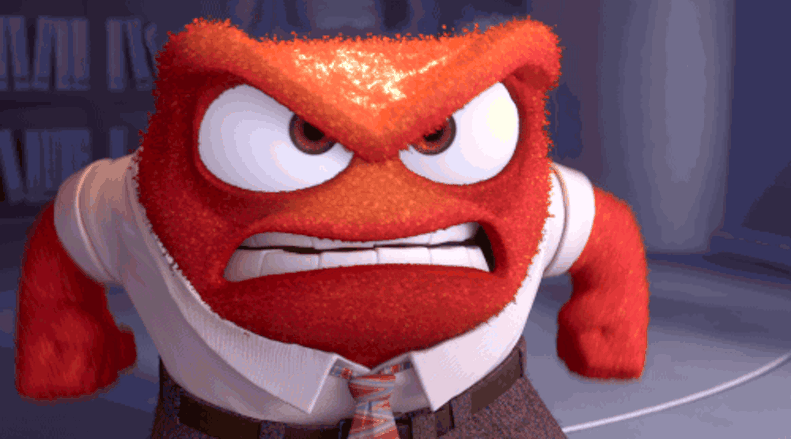 Anger
In a good relationship, two people start to reflect and project each other's best qualities in one another. However, this usually comes after the dating phase of the relationship when the two know each other on a deeper level. However, if one party is manipulative, it will wear on the other person, and things can get pretty out of hand. If a guy dating someone who is even a little bit manipulative in her tactics, he won't want to release his anger on her, so he'll start taking it out on those around him, especially if he's blinded by her. He'll take it out on his friends and family, but not her – at least not yet. Frustration sets in and when it does, anger follows suit.
4. They Can Make Them Take Out Their Aggression On The Next Girl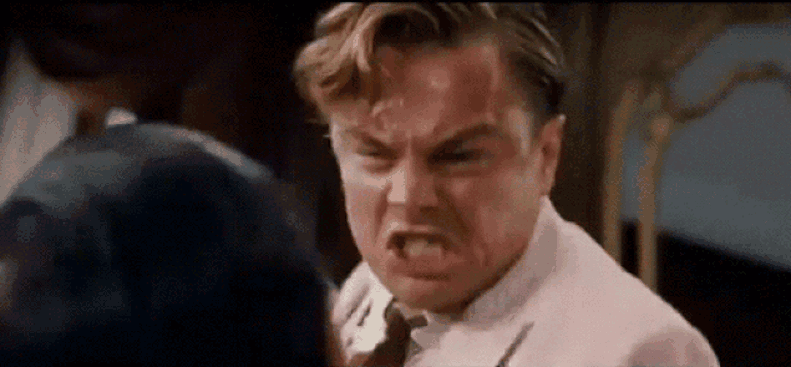 Aggression
So you managed to manipulate a guy at the beginning of your relationship (you know, the dating phase), but it just so happened he was a nice guy… or at least he started out as one, and now he's starting to change a little bit for the worse. If a manipulation tactic you took with the nice guy you're seeing happens to be the whole "be mentally aggressive" tactic, chances are, if you're just looking for a fling to be flung, he's going to attempt to do so with the next girl. And if it ended badly with you, he's going to take out all his aggression on her. Nice guys can be impressionable at times and if he's hurt to a point, he's going to assume that EVERYONE is out to hurt him (like we women tend to at times) and his aggressive walls will go up.
3. Change Their Taste In… Movies And TV? Okay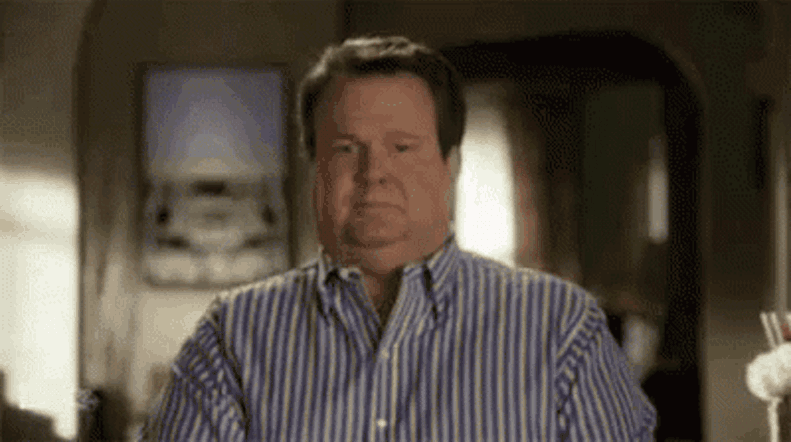 Nope
OH YES, THIS IS VERY POSSIBLE. Women are very interesting creatures who have powers beyond people's (especially men's) comprehension. And one of these powers happens to be… we can change the taste of movies/tv/music etc in a person we find desirable and who happen to find us desirable. It's called being in a relationship. Though, if WE happen to be the ones who use our powers for evil instead of good, and happen to screw up a perfectly decent human being, we can end up changing a lot about them – including changing their taste in entertainment. If a manipulative woman is figured out by a nice guy, and the guy was burned, he won't want to watch or do anything that reminds him of her. His tastes will start to change. Maybe that's for the better if he was a Nickleback fan.
2. Change Their Train Of Thought (And Not Always For The Better)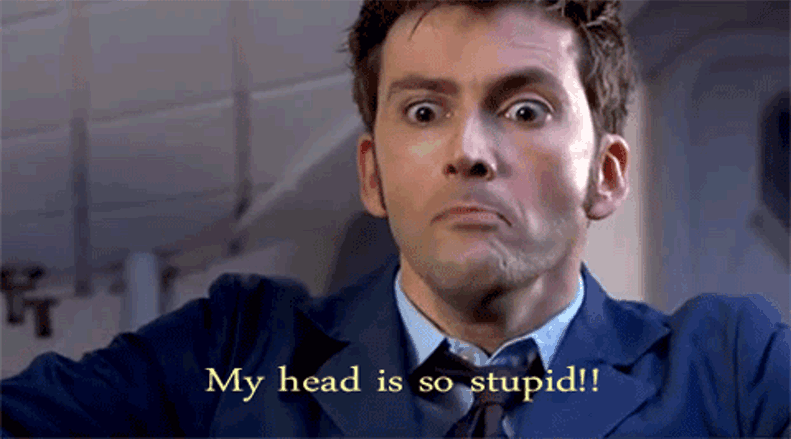 Thought
This happens more so with the more impressionable men: manipulative women have a power over men, especially when dating. It's like they're messing with their brains, which can have a lasting effect on them. If a woman who is skilled in the art of getting men to do her bidding gets her hands on an impressionable nice guy, she can change his way of thinking – and it's never for the better. She can harden him into a brutal and all too real stone-like figure. This once nice guy who had a positive outlook on life has been tainted, and a shadow has fallen over his realm of thought – especially when it comes to other women. If you think this is a good thing, ladies – you're out of your mind.
1. The Tactics Can Stop Men From Believing In Love Altogether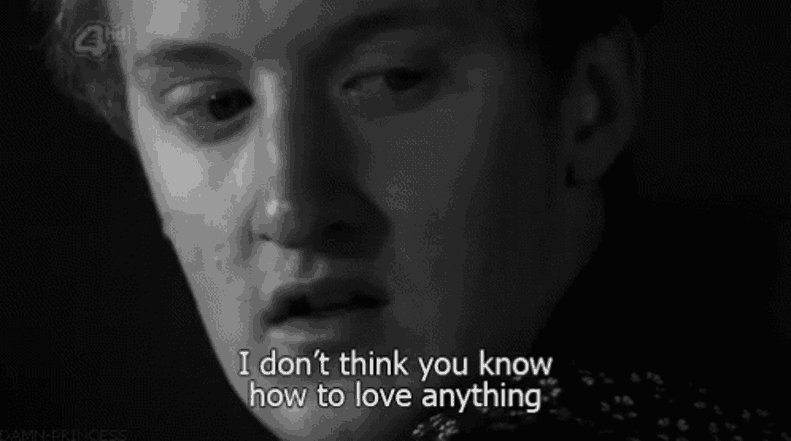 Love
Being in a horrible relationship can have a lasting effect on a person and even ruin them for life. It literally changes everything – from how they see and act around other people, to how they see and act in the world itself. When our hearts and souls are messed with, it can rip us apart from the inside out. When we find out that we're the victim of scheming while in the dating phase of a relationship, it hurts. Some men are just as vulnerable as women are whether we ladies want to believe it or not. If we happen to come out of a manipulative relationship and are the same way with the next guy, it can ruin him just as much as it ruined you. It can make them stop believing in love altogether. And yes, this happens more than one thinks.
Was this helpful? I'd love to hear your thoughts and comments on this post!
Thank you for reading my blog. Please read, like, comment, and most of all follow Phicklephilly. I publish every day at 8am & 2pm EST.
Instagram: @phicklephilly Facebook: phicklephilly