We all know men flirt, but don't we at times wonder why do married men flirt? Every time a man, who is married already with a family, flirts with a woman she feels lost. She struggles to diagnose his reason and nature of attention. Is he unhappy? Is she provocative? Is it the chase or she simply looks easy to land in bed with? Is he genuine? While every human loves attention, when it comes to married men being very nice to members of opposite sex, it could mean something else. There is a thin line between him being nice and helpful to you, and flirting with you in a way that you don't even realize being carried away.
Why complicate your life by becoming involved with a married man? He is already committed to another person and has made a promise to love his wife forever. But now he is breaking the promise by showing interest in you. He is lying to his spouse and breaching her trust. Don't you think he will repeat the same behavior when he is in a relationship with you in the future? Think about all this carefully before reciprocating.
This married man flirting with you could be anyone in your life: he might be your work colleague or boss; he might be your neighbor or the parent of the kids you tutor. No matter how much attention he gives, you have to stand firmly and avoid getting trapped in this tricky relation. Knowing whether the married man is flirting or just being nice will help you understand how to deal with him and how to act around him.
Why do married men flirt?
For a majority of married men, flirting is just a pastime – more to feed their desire of being wanted. In any way, flirting is always an indication of a dishonest behavior, shaking the very foundation of a committed married life. Married men flirt for diverse reasons, and not always to have sex. They just want to see how attractive they are even after marriage. They want to boost their self-esteem and confidence. Some of them might be bored of their present married life, so they want variety and spice in their life. Some may want sex, while some may just flirt harmlessly to gain attention and be popular among the women. However, there might be a few married men who genuinely get attracted to another girl and flirt to develop a relationship with her.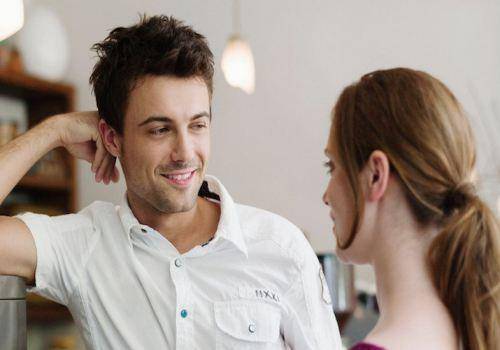 How to tell if a married man is attracted to you?
It is essential that you be sure of the fact that the married man is attracted to you. So that with this piece of information, you will be able to decide wisely whether you want to actually develop a relationship with him or set a limit to the interaction you have with him. The choice is ultimately up to you.
Sometimes married men just flirt with single women without crossing the line to infidelity. When it comes to flirting, actions speak louder than words. Here are certain flirting body language signs which you can look for to know what is actually going on in his mind and heart.
He will stare at you most of the time, hold your gaze and even look embarrassed if you notice him staring at you
Whenever he talks to you or vice versa, his body will be turned towards you
He may position himself in such a way that he looks taller than you and you get the impression of him being stronger
The married man will keep fidgeting unconsciously or consciously, when he is talking to you
He will always maintain eye contact with you
He may touch his hair and blink more when talking to you. In a group setting, he may fix his gaze on you again and again indicating his interest
He will always try to touch you to show his affection
The married man might also try to mirror every move that you make
These are just a few of the body language signs which might help you. However, if you are interested in other signs then please read on.
22 signs married man is flirting with you
Married men often know how to charm other women, even though their wives keep on cribbing for their attention. So how do you know and differentiate between someone nice and someone looking for an opportunity? Getting to know about the true intentions of a married man will allow you to escape a complicated relation and explore other eligible options out there. Therefore, pay heed to the following 22 signs a married man likes you more than a friend, so that appropriate action can be taken.
1. He will make excuses to be around you
Even if he has nothing to do with you, he will just try to spend as much time around you as possible. It could be helping you, or taking help from you. He may befriend your friends so that he can get into your inner circle.
2. He will always initiate conversations with you
You will notice he always talks to you politely, asking you how the day is going and what your plans are for the weekend. Married men often initiate conversations, as it is the only way in which they will get to flirt with you and know you better.
3. He will get too personal while talking to you
If a married man talks to you about your interests, family, etc. in general as a courtesy, then it is okay. But if he gets overtly interested in your personal life, then you can predict that he is interested in you.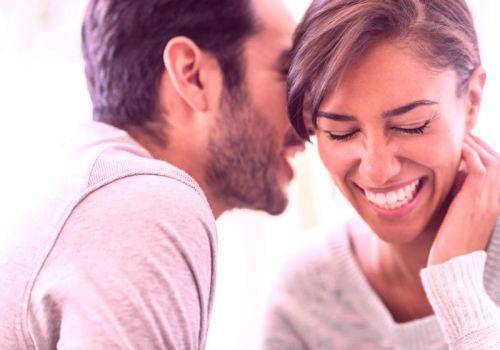 4. Your dating life will become his topic of interest
On a regular basis, he will try to ask about your dating life and whether you like anyone or not. If you have a boyfriend then he will probably be interested in how you two spend time together and so on.
5. He will compliment you frequently
A married man who is flirting with you will make it a point to praise you as and when possible. He will keep complimenting your smile, your dressing style, and your personality, etc. just to make you happy.
6. He will be humorous around you
His jokes will be aimed at making you laugh so that you are charmed by him. These jokes will be personal and you will get an idea that he is trying to flirt with you using those jokes.
7. He will laugh and attentively listen to what you have to say
There will always be a smile on his face while talking to you and he will be really attentive while listening to you. This shows that he genuinely is interested in you.
8. Texting you on a daily basis will become his habit
He will text you to know what you are doing, where you are and when will you meet him. Also he might send texts with hidden messages of love for you.
9. Your social media profile will be flooded with his comments and likes
Through comments and likes on your photos and posts on social media websites, the married man will try to subtly flirt with you so that others do not notice it.
10. He will keep gifting you things
The office flirting married man might give you a specially customized pen or key chain, anything to show you that he is thinking about you.
11. He will never wear his ring when you are around
Whenever he meets, you will notice that his wedding ring is gone. By not wearing his ring when you are around, he is actually inviting you to develop a relationship with him.
12. He will change his attitude towards you in front of his wife
In front of his better half, he will act distant and show less warmth towards you. He will change the tone of his voice as well, so that his wife does not catch him flirting with you.
13. The married man will keep inviting you for dinners and luncheons
In this way, he will make sure that he can keep in touch with you and have you around him at all times. He will even suggest taking you out for lunch, snacks or dinner as and when you have free time.
14. He will value your likes and dislikes
Through his conversations with you, he will try to know your likes and dislikes. After that, he will present himself in such a way that he becomes compatible with you.
15. He will get jealous pretty easily
Since he is married and not able to commit to you openly, he will get extremely jealous if anyone else approaches you romantically.
16. Complains about his married life in front of you
If the married man happens to sulk over his married life and tells you about all his married life issues then it means he likes you.
17. His behavior is different when he is alone with you and when he is in public
Publicly, he will act all professional and cool with you. But privately when he meets you when you are alone, he will try to be touchy-feely and extra sweet.
18. He will keep checking you out
Whether you are available for a relationship or not, the married man who wants to flirt with you will keep checking you out and stare at you when you are not looking.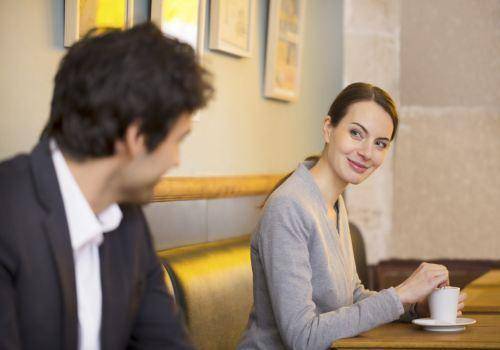 19. He will make you run errands for him
Just the thought of you doing something for him will give him enough satisfaction. He will ask you for favors in such a charming way that you will not be able to refuse.
20. He will try to impress you with his looks
Obviously, the married man knows that his competitors are the single eligible bachelors in the dating world. So he will keep trying to impress you with his looks and outward appearance.
21. He will get nervous around you most of the time
As he wants to avoid doing or saying something that might upset you, he will be very careful and nervous around you. He will take utmost care to avoid any talks about his family when you are around.
22. To a certain extent you will not be comfortable around him
As a girl, you will understand when he is trying to flirt with you. A sense of uneasiness may set in and you may not find his presence around pleasing. So, visibly you will not be comfortable around him.
How to handle a married man flirting with you?
Having a relationship with a married man will leave you all alone and devastated in the long run, especially if he fails to commit to you. Therefore, avoid getting involved with a married man. Once you notice the signs, keep your distance and act accordingly. If possible, have a chat with him and let him know clearly that you are not interested. It will be embarrassing and awkward, but it is a conversation you cannot avoid.
On the other hand, if you have feelings for him as well, then tell him you are not ready to be the second woman in his life. After that, wait for his actions; if he genuinely likes you, he might end his relationship for you. But ask yourself this – do you really want to break a family which has been together for years? We are sure you do not want that. However, if things really do not work out between the married man and his wife and they get a divorce, then you can think about him.
This video says it all… Don't let this girl flirt with your man.
Thank you for reading my blog. Please read, like, comment, and most of all follow Phicklephilly. I publish every day.
My new book, Angel with a Broken Wing is now for sale on Amazon!
https://www.amazon.com/s?k=charles+wiedenmann&ref=nb_sb_noss_1
Listen to the Phicklephilly podcast LIVE on Spotify!
Instagram: @phicklephilly    Facebook: phicklephilly    Twitter: @phicklephilly