They say the first impression is everything. On the Tinder world, it will be your first messages that will speak the most for you. It is that moment that to a great extent will show whether you and the other person are a "match" for real.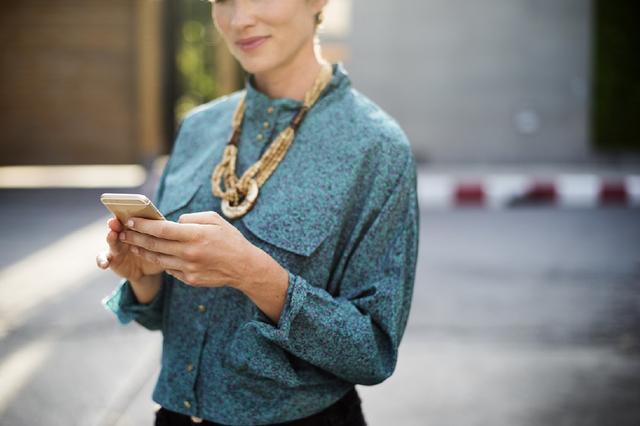 Do you believe in love at first swipe?
There are some who do underestimate the role of these messages or just fail to recognize it. However for the majority of us it is just so difficult to master those game-changing lines of online communication.
We feel pressure because we surely want to bring out our best self. Maybe you want them to think of you as confident, friendly, mysterious or funny. The challenge is how can you say so much of yourself within just a few phrases?
What you have to do is to change your view and approach about messaging on Tinder. There are surely different ways you can achieve this, but the following list of Ten Best Tinder Openers Which Work on Tinder compiled will help you get there in no time.
Do you believe in love at first swipe?
If there's a thing that turns on every girl on this planet is definitely confidence. Girls fall for guys who are enough confident on themselves to express their feelings, opinions and intentions whatever the consequences. This message contains the word love which is related to serious long-term intentions so it will make the girl feel special and loved. Plus it is a question and questions have this potential of making someone thinking over it unintentionally. Last but not least it has a much-needed dose of humor which helps you to appear more funny and attractive.
Really dude, are you a trash because I would like to take you out?
In terms of emotions, most guys tend to be monotonous. This is to say they only prefer a certain range of emotions. Girls on the other side are prone to experience a full spectrum of emotions. They look for guys who can make them feel an emotional rollercoaster. This pickup line does exactly the same thing. At first the girl might get irritated but at an instant she will see your point and want to keep the conversation going on. Again you appear very funny which is a plus for your attractiveness. If her reaction is positive don't hesitate to ask her for a date.
It seems God has given you everything except my number
Girls adore flirtatious guys but not at the cost of their own pride.They just don't want to be seen as easy targets. For some girls asking them directly to go on a date might ruin your chances. In such cases, finding another alternative route is the best idea. This is why this pickup line works on Tinder. She will think of you as very committed to achieve your goals but also cautious to respect her.
I have lost my phone number so I was guessing if I can use yours
Similar to the one above, this is one of the very best pickup lines on Tinder that will get you a date. Instead of stating your intentions straight which for some girls might not work as expected getting her number first is a great deal. Think about it: you would give your phone number to somebody unless you like that person or have a feeling there might be a chemistry between you. Communication through phone will help you a lot because it engages another sense: hearing. It is a perfect way to spark an initial reciprocal interest.Once you get her phone number you can spend some time communicating through your phone and as the conversation keeps going you can ask her for a date.
Can I ask you a question? Oh sorry two questions because I already made one.
Funny, polite and bold. This is the impression she will have for you once you send her this message. Questions are a magic tool to make someone curious especially with girls. But the problem is most girls receive tons of messages of guys seeking permission to ask for something. Nobody owes you an answer. The second part of this pickup line will give you the advantage if not for anything else it's because will make her laugh and girls love to laugh a lot.
I've never seen more beautiful eyes than yours. I wonder if they look the same in real life.
Compliment is a typical flirtatious behaviour especially when it's done at the right time on a proper way. Girls fall easy for compliments because it makes them feel beautiful, desired and confident. She probably hears lots of different compliments but there is hardly any thing else that can move her heart than a poetic, romantic and sexy compliment about her eyes. Because as the saying goes "eyes are a window to one's spirit". What's even good about these words is that establish a sort of invisible addiction so she won't just skip that message but we'll keep herself engaged and you can then convince her on a date.
Hey sweety would you like to be my Tinderella?
If you would be able to delve deeper into the mind of your Tinder crush, you would find that there still lives a little Cinderella who dreams of being the starring role on her own fairytale story. A message like this will uncounscily make her wonder if you're the prince she's been waiting for and will definitely agree to go on a date with. Give it a shot.
What is your ideal format for a date? Mine is DD/MM/YY.
Expressing your intentions straight is a sign of confidence, openness and sincerity. Girls do appreciate these personality traits and they would not hesitate to go on a date with a guy who is like that. In addition, when all these combine with your unique sense of humour it is almost for sure that you're on her list of guys who she would definitely have a talk in real life.
I thought angeles belong to paradise but since you're here, let's go on a date.
Trust your intuition. If you think she's kind of a person who believes on first-sight love stories or those played on movies a strong romantic expression will reframe her thought patterns toward you. Pay attention to how this message is formulated. It would have a little different meaning if you would say it like "but since you're here can we go on a date?". That's because her irrational thinking would start making calculations whether you would be a perfect "match" or not. You won't appear as arrogant because the first part of the sentence is your alibi. It is a way of saying "look, I feel like we've been created for each other and I'm decided to make this thing happening". Ready to love but never to give up, simple as that.
Are you a vegan? Because I would definitely like to meet you?
Just pray she's not vegan because if otherwise then this pickup line message would make your chances of having a date with date girl disappear. If she's not then it will create your image of funny and creative guy with whom everyone would like to spend time with. She will feel desired and might try to act like a hard-to-get chick, but a few moments later she will admit she finds you interesting and will eventually accept to go on a date with you.
Thank you for reading my blog. Please read, like, comment, and most of all follow Phicklephilly. I publish every day.
You can check out my books here: https://www.amazon.com/s?k=charles+wiedenmann&ref=nb_sb_noss_1