It's pretty easy for a rumor to become fact in the public eye, especially if that rumor involves somebody famous—like a classic rock star—and it might have been even easier before the internet, when we had the good folks at Snopes to help us debunk the bad stuff. Think about it, and it's easy to understand why so many false facts about your parents' favorite rockers persist. All the following stories have one thing in common: none are the slightest bit true.
1. Keith Richards, heroin vampire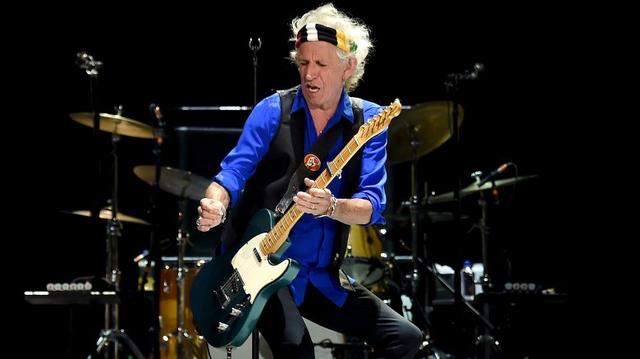 Of all the rock stars you'd expect to have died long ago, Keith Richards has to be tops on the list. He's taken seemingly every drug there is, yet he survives and thrives at 74 years young.
That's utterly baffling to a lot of people, so some have concocted their own theories as to how. One of the more popular (and inane) posits that in 1973, the Rolling Stones guitarist needed to kick heroin in time for a major European tour, so he traveled to Switzerland and had all of his blood–as in, every single drop–replaced, immediately curing himself of his addiction in the bargain.
This is, of course, completely asinine. Yet as Snopes explains, the crazy myth spread thanks to the most official of sources: Richards himself. Apparently, the rocker had gone to Switzerland for an experimental blood purification process—not blood replacement—but quickly grew tired of reporters asking him about it, so he chose to play with their heads, telling them he just got all-new blood and asking them, "How do you like my blood change?" He apparently played the joke too straight, because enough people bought into it that decades later, Richards still has the reputation of a guy who changes blood as easily as Dracula moving on to a new victim.
2. Stevie Nicks, all about that (cocaine) bass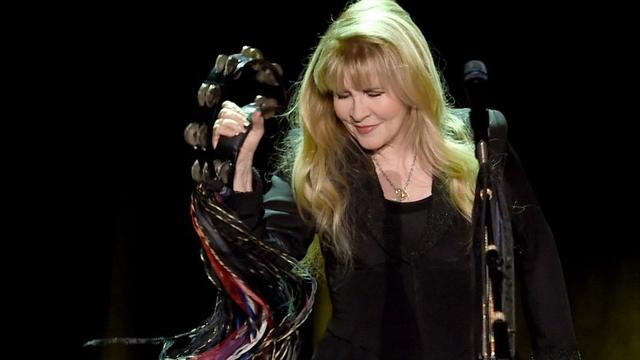 Stories of rock stars abusing drugs are almost as old as drugs themselves, and while plenty are true, others are pure conjecture. The story of Stevie Nicks' backside meeting cocaine is 100 percent the latter.
As the story goes, Nicks, a heavy cocaine user, had snorted so much of the stuff it had eaten a big hole through her nose. Unable to snort properly anymore, she did what any true addict would: find a new way to get her fix. According to legend, the Fleetwood Mac front woman started having cocaine shot up her butt by a presumably very well-paid assistant. It's perhaps the ultimate in rock star excess—if it were true, anyway. And Nicks herself has gone on record as saying it isn't.
In a 2001 interview with Q, Nicks refuted the coke-bum myth, saying "Of course that never, ever happened. That is an absurd statement. It's not true." At the same time, she did admit to the hole in her nose, which she quipped was big enough for her to slip a belt through.
But while the myth had her refusing to quit cocaine in spite of the hole in her nose, the truth is…she refused to to quit cocaine in spite of the hole in her nose. She just kept on snorting—at least until she finished her 1986 Rock a Little tour, at which point she finally hit (ahem) bottom and went to rehab.
3. Gene Simmons, beef licker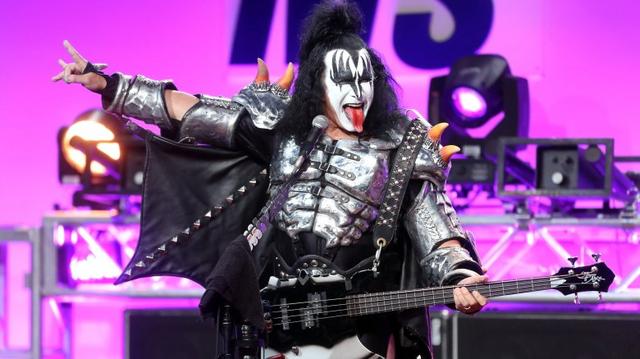 Even people who can't stand Kiss are at least impressed with Gene Simmons' super-long tongue. He can flick it well below his chin—which, combined with his "Demon" makeup, makes him look plain otherworldly. Surely such a monstrous liquid-lapper couldn't be natural, right? Thus was born the myth that Simmons once had a normal human tongue, but underwent an operation to have it replaced with a cow's.
As Snopes points out, there isn't one part of this rumor that isn't absolutely ridiculous. For one thing, a tongue transplant wasn't really possible in the 1960s or '70s, which is when Simmons would have needed to get it done. Besides, even if it were, a cow's tongue would look preposterous in a human mouth. A cow tongue can weigh well over a pound and a half and stretch to the length of a good-sized cutting board. If this rumor was true, Simmons would probably have broken his neck decades ago.
Simmons is aware of the rumor and appears greatly amused by it. Really, who wouldn't be? But in his autobiography Kiss and Make-Up, he set the record straight: it's a human tongue, and it's served him well. Clearly, cows are only required when Gene craves a burger.
4. Pink Floyd and the (yellow brick) road not taken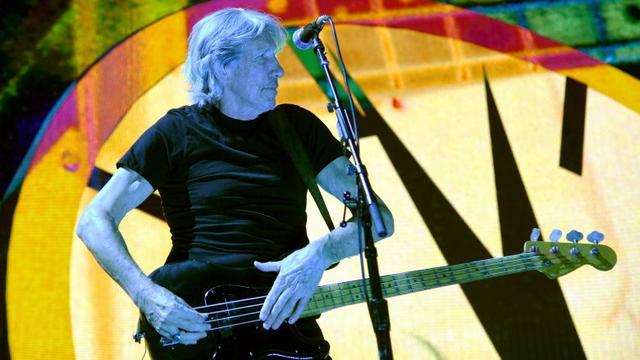 Dark Side of the Moon is one of the greatest albums ever. The Wizard of Oz is one of the greatest movies ever. And according to popular legend, their powers combined make both even greater: Apparently, if you play Moon and Oz at the same time by starting the album at the MGM lion's third roar, they sync up perfectly, because Pink Floyd is just that incredible of a band.
As it turns out, Pink Floyd is only kind of incredible. The Wizard of Oz thing (popularly called "Dark Side of the Rainbow") has been tested many times, and they don't really sync up at all. Maybe a few moments work, like when (as Goldmine reports) Dorothy has a vision of Kansas as Floyd's "Time" sings "Home, home again/I like to be there when I can," but it's entirely coincidental. Drummer Nick Mason officially debunked the myth in 2010, telling the BBC, "The Tin Man, and the Straw Man, and all the rest of it, had absolutely zero to do with [Moon]."
So how did this absurd rumor even start? Well, according to Little White Lies, it appears to have originated on a '90s Internet forum dedicated to Floyd. That, combined with a viral 1995 article that details how to access the synchronicity, gave the myth enough life to survive the band laughing it off, and years of people trying it out and learning nothing except that Oz is a better film when you can hear Dorothy speak.
(On a side note, people also think that you can sync Rush's 2112 album up with Willy Wonka and the Chocolate Factory.)
5. Phil Collins' fictitious quest for justice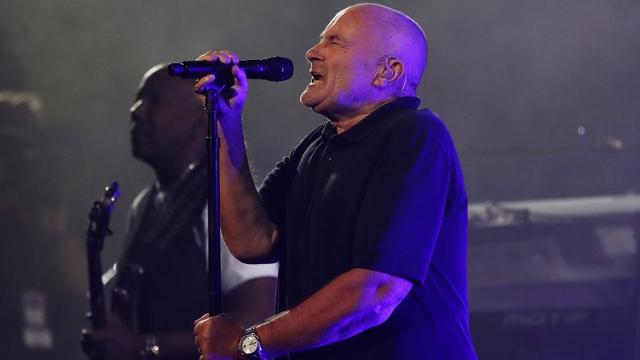 When song lyrics go vague, fans are forced to come up with their own meanings. The prevailing interpretation of Phil Collins' "In the Air Tonight" might be the most bonkers theory ever dreamed up, but its sheer implausibility hasn't stopped people from believing it to this day.
As described by Snopes, the myth goes that Collins wrote "Tonight" after witnessing a man who could've saved someone from drowning, but didn't. Disgusted, Collins spent years tracking the man down—and once he did, he sent the guilty party a free front-row ticket to one of his shows. Once he saw the man, Collins started playing "In the Air Tonight," which called out the non-hero with the lines "Well if you told me you were drowning, I would not lend a hand / I've seen your face before my friend, but I don't know if you know who I am / Well I was there and I saw what you did, I saw it with my own two eyes / So you can wipe off that grin, I know where you've been / It's all been a pack of lies."
Eventually, Collins supposedly even had a spotlight aimed at the guy, exposing and humiliating him in front of thousands. That's pretty hardcore, especially for the man who gave us "Sussudio."
An interesting story, but it's totally false. Such a scenario would basically be impossible, and even if it did happen, how would everybody else at the show even know what was happening? Collins discussed the real meaning behind the song during an appearance on The Tonight Show, and naturally, it wound up being completely unrelated to drowning. Basically, Collins was going through a divorce, he was angry, and the song was a reflection of his anger. That's all, folks. Eminem lied to you.
Thank you for reading my blog. Please read, like, comment, and most of all follow Phicklephilly. I publish every day.
Instagram: @phicklephilly    Facebook: phicklephilly