Two years ago I bought a little amplifier from a local music store. It was a Roland Cube. Just a little amp with a loud bark. It was only $100 but has plenty of power and all of the cool effects were built into it. Technology really has made some leaps in the last four decades. Electronics are smaller, faster, and better than ever.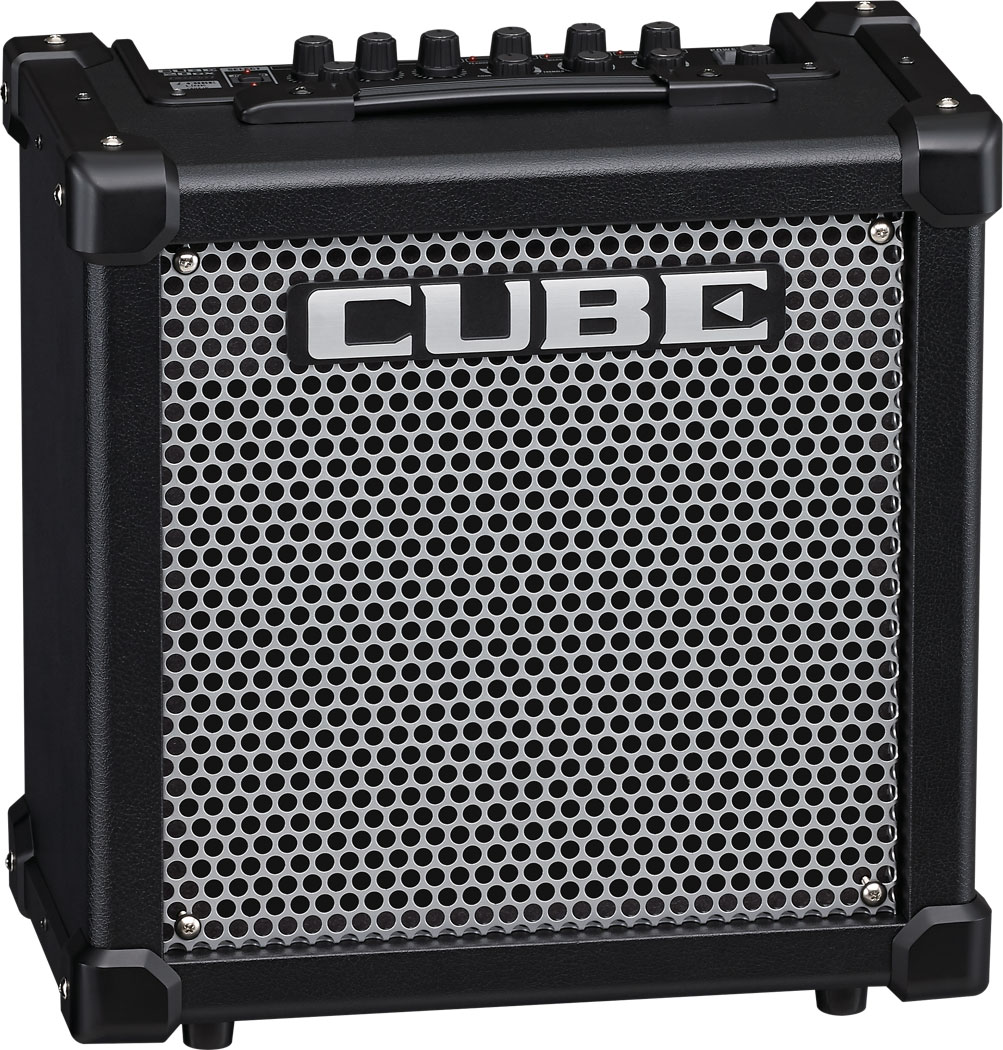 The owner of South Street Sounds is a local musician who's been in the industry for many years. He played and recorded in a band called Tall Trees. He's got tons of gear crammed into the little store and it's a bit cluttered. There's so much musical stuff packed in there that there's almost no room to sit down and try out an instrument. But he's got a little bit of everything at reasonable prices.
In the basement, he has a complete recording studio and rehearsal space. He also gives guitar lessons and rents out the studio to musicians looking to record. He'll run the board and mix the songs down for you. The Dead Milkmen have recorded there. When he's not playing or fishing he'll pick up gigs at local watering holes like Bob and Barbara's or McGillan's here in the city.
He's been married to the same lady for around 25 years and they run the business together. His wife usually is behind the counter and operates the store on a daily basis. She's a fit, pretty Asian lady with a peppery personality. She has a certain intensity in contrast to her husband's laid-back, easy-going nature. Maybe that's why it's worked for so long. I've found that she'll start talking about some subject or person that irritates her and then will become so intense, you actually feel like you're the one in trouble with her!
I kind of dig her because she's attractive and a little bit mean. I think this goes back to my Junior High days when I was hated by everyone. Being an ugly outcast, I was the object and target of my classmate's scorn. Especially the girls. I think somehow in my formative years when girls were mean to me my subconscious at least enjoyed the attention even though it was negative. I think this may have manifested itself into me enjoying a woman who's a little bit mean. I end up liking women who are a bit cruel in general. I don't understand it but it's definitely there in me.
I would stop in occasionally and chat with her but her corrosive personality compared to her very nice husband kept me away. That, and there was just no room in the small space to really check out their collection of guitars.
But I was still looking. I was thinking I may want a Fender Telecaster but still wasn't sure. All I had was the little amp and my Iceman. But something was still missing. I'm not entirely sure what it was, but probably the fact that I wasn't learning any new songs or writing and composing anything on my own. My energy was focused on the blog, but the itch to play again was getting stronger.
I would drag out the Iceman and jam on occasion but something was missing from the whole experience. I sold my Marshall amplifier years ago simply because it was just too big and too loud to play in my apartment in Rittenhouse. It would have melted the paint off the walls before I would be thrown out for violating local noise ordinances!
Something was coming but I didn't know how or when. I would just keep thinking about music and ideas for songs and just let it develop naturally.
Continued next Tuesday…
Thank you for reading my blog. Please read, like, comment, and most of all follow Phicklephilly. 
You can check out my books here: https://www.amazon.com/s?k=charles+wiedenmann&ref=nb_sb_noss_1