Believe it or not, gentleman's rules actually apply to Tinder! Even though you may think that Tinder is just another form of social media, it is better to think of Tinder as an actual dating platform instead of a cyber-connection between two strangers with the use of a simple app. Well, women are the same either way, but they tend to be able to put a little more thought into whom they would want to be on Tinder since they aren't under any pressure of the environment. If men think that the majority of women on Tinder are easy, it may be best to think again!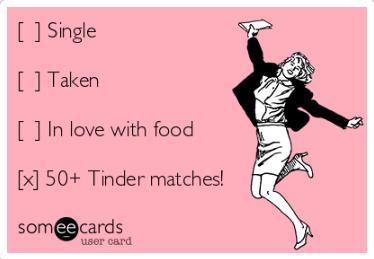 Here are a few tips to get women on Tinder:
Make sure to be eye-catching
Do not forget that you get to pick as well, which is why your profile should be given a little more thought instead, and instead of putting up a picture of you chilling with your bros, why not put a picture that attracts your type of woman? If the type of woman you like is adventurous, put pictures of you doing crazy stuff like mountain climbing, swimming, or whatever it may be that you enjoy. If you are more into the conversational type of women, try to make your picture a little bit more melancholic and minimalistic to spark conversation regarding the mystery of your profile.
Put some thought into your photo choices
It would be nice to have an eye-catching first picture, and as the women try to search your other photos, they unravel different parts of your personality. The best way for you to get your ideal girl is to know what your ideal girl wants! Attraction begets attraction, so find some tips to make your photos stand out a little more. Limit yourself to at least four or five photos to avoid being a showoff. If ever you want to show your other pictures, link your Tinder profile to your Instagram profile.
Watch your description
Once again, your description should attract the type of women you want, which is why putting up the right description can increase the chances of you getting the girl that you want to swipe right! Tinder limits the number of characters you see unless you click the picture to view the full profile. This is a great opportunity for you to showcase what kind of person you are. Stop introducing yourself as blah blah blah with this height, working at this job, enjoying these kinds of things, and etc. Try to think of something ecstatic and something that sparks a discussion.
Be a catch at first glance.
A great example of this would be "Apples are better than oranges, prove me wrong," something that invites conversation is always a good description as it allows you to take control of the conversation and put a check mark on the list of things you have to prepare yourself for. The entire conversation is up to you now! Have fun on Tinder!
Thank you for reading my blog. Please read, like, comment, and most of all follow Phicklephilly. I publish every day.
You can check out my books here: https://www.amazon.com/s?k=charles+wiedenmann&ref=nb_sb_noss_1