OPINION: Twenty-eight-year-old Lady Kitty Spencer, Diana, Princess of Wales's niece, has been seen strolling though the streets of New York with her arm draped around the shoulder of her 60-year-old boyfriend, fashion millionaire Michael Lewis.
It's the first public acknowledgement that she is indeed with a man twice her age, a man who is even older than her own father, Earl Spencer, 54.
Romantics will say, why shouldn't they date? After all, age is just a number. To which cynics like me will retort: yeah, a big zero!
For having dated women much younger than me – the biggest gap was 25 years – I hope Mr Lewis won't mind me offering a little bit of caring and concerned advice: don't do it!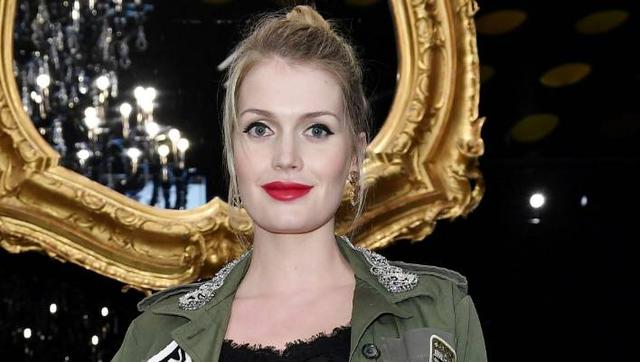 The pleasures of dating young women like Kitty Spencer are pretty obvious from an older male perspective: youth, beauty and sexiness. But often, young women are just arm candy; visual Viagra for the older, sagging male ego.
Of course, we older men never admit that, preferring to claim that they are "terrific fun" and "terribly bright" – even when they're thick as two planks.
But what are the pitfalls of dating young women for the older man?
I gave up going out on dates with young women when I turned 50. (I'm 64 now.) There's something I call the "yuck factor"; that is, the spectacle of an older man trying to woo or seduce a young woman is just a bit… yucky.
Is this pure ageism? Perhaps. My dad was always chasing young women – actually, he was always chasing any woman with a pulse – so I swore I would never be that way.
There are more practical and rational reasons why I gave up dating young women. They're a bloody nightmare to go out with.
Many years ago I squired a woman 19 years younger than me who worked in PR. She would always turn up late for dinner – saying: "Sorry, I'm such a flake!" – and then spend ages on her phone: "Sorry, I need to get this…" In the middle of my funniest anecdote, she'd tell me: "Sorry, I need to just send this one text." Eventually I said: "Sorry, this isn't working!"
I know men are from Mars, but what planet are young women from?
You send them a beautifully crafted love letter and they send you a text consisting of three Xs and three heart emojis. (And they say romance is dead.)
I had a brief fling with a young woman who was an aspiring novelist and 20 years younger than me. I would bring her flowers and champagne; she would bring me her best gay friend and her dog.
Daily Mail U.K.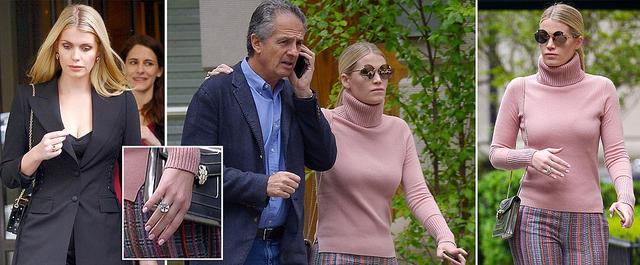 Princess Diana's niece Lady Kitty Spencer, 28, and 60-year-old $100m fashion tycoon go public with their romance
https://trib.al/iQxT2sd
One of the biggest gaps between older men and younger women is not just age, but culture. They don't get your references. Classic lines from Casablanca are greeted with silence or puzzlement; when a young woman asked me if Gone with the Wind was a rom-com, I knew we were in trouble.
Unlike Michael Lewis and other men of his kind, I never felt comfortable indulging in public displays of affection with a young woman. I tried it once and got age-shamed. We'd had a few cocktails in Soho and out on the street I was staring into my date's eyes, getting ready for that first kiss, when a voice cried out: "Go on, Grandad, give 'er one for me!"
Funny how little helpful comments like that can kill the moment.
That sad little story raises the biggest obstacle of all: sex. You can be a rich, powerful, successful older man that beautiful young women adore – but naked, you're just another old bloke with chin wobble, belly spread and buttocks that hang like drooping breasts.
There was a hilarious episode of Sex and the City when Samantha was dating a very rich 70-year-old man who plied her with diamond jewellery. She claimed that it was just as easy to have sex with an older man as a young man – if the lights were out. Everything was going fine for Samantha until her lover went to the loo and she spotted his backside… and she took instant flight.
I was told by the author Dolly Alderton that a man should always "carry his naked body" – no matter how old or fat – "with confidence", because, she claimed, it was "so terribly sexy!"
I tried that once. My young companion took one look at the naked me and suggested we watch telly instead.
There are young women who actually prefer older men. Kitty Spencer's last boyfriend, another rich chap, was older than her, too.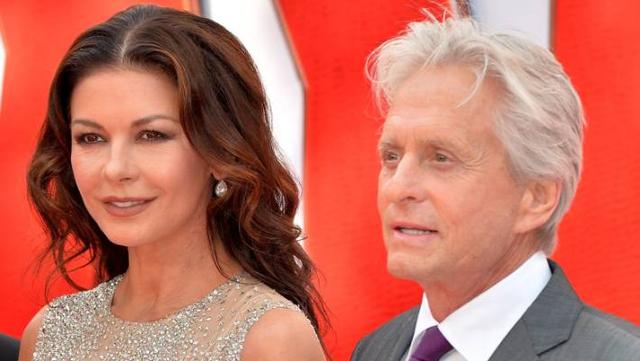 When I went out with younger women, I always wondered: are they really into me or do they just have daddy issues? By that I mean they want from older men the love and admiration they never got from their fathers.
I'm not saying the age gap can't be overcome. Harrison Ford was 38 years older than Calista Flockhart when they first dated, and Michael Douglas was 56 when he hooked up with 31-year-old Catherine Zeta-Jones – and both couples are still going strong.
So, good luck to Kitty and Michael – they're going to need it. Me, I'm just glad my days of dating much younger women are over.
Thank you for reading my blog. Please read, like, comment, and most of all follow Phicklephilly. I publish every day.
Listen to Phicklephilly LIVE on Spotify!
Facebook: phicklephilly       Instagram: @phicklephilly       Twitter: @phicklephilly