The word "addict" has become a common place word in today's society, and almost all families have been affected one way or another. Even games like Fortnite took a blow, with at least one lawsuit alleging its popularity among teens was as addictive as cocaine.
But as commonplace as drug addiction has become in this modern day, it is still widely misunderstood. There are many conflicting viewpoints regarding the causes and nature of addiction, however one thing is for certain: it takes lives and destroys families.
In my experience as both an addict — now an author, speaker, and counselor to families of addicts — I have dealt with a lot of pain and heartache. I have seen both tears of frustration and of guilt and regret. While, there is no sure way to change an addict from the outside (they must want the change, and initiate the change themselves), there are ways to encourage them to heal while also protecting yourself.
Too many times I've seen families and loved ones of those caught in the grips of addiction struggle with some of the hardest decisions of their lives, and inadvertently end up pushing that person further into their addiction when they were actually trying to save them from it.
I have compiled a very important list of ten basic tenets that we should follow when dealing with a loved one who is an addict. Some of these may seem obvious, and some may even seem counterintuitive, but after decades spent on both sides of the addiction fence, I guarantee you that these are things that are necessary.
1). Do not give them money. This may seem like an obvious suggestion, however addicts are master manipulators. They will use any excuse to get money, and will more than likely use threats and ultimatums as techniques to get it. No matter what, it is not your job as a family member or loved one to support their drug habit, or their lifestyle. No one should be buying cigarettes, gas, clothing, or anything else for a using addict who is currently destroying themselves. Stand firm, do not let them guilt you into it.
2). Make their life as uncomfortable as possible. A using addict will continue to use until they are unbearably uncomfortable. Unfortunately, it takes an immense amount of pain and misery to motivate a person to stop using their drug of choice. Families will often follow their loving instincts and provide comforts for the addict, but when you are letting an unproductive adult live in your household, and sleep whenever they want, and not contribute or work, you are sending a message to them of encouragement.
I was tossed out in the streets when I turned eighteen because I was an addict and being cut off from my family, and my stream of resources, forced me to hit my pain threshold much faster than if my family had supported and enabled me through my addiction. Had I been given a roof over my head, money, and basic necessities I may still have been using today, or even dead.
3). Be supportive when they are reaching out for genuine help. As important as it is that we don't enable someone in active addiction, it is equally important that we are there for them when they want to stop. In our active addiction there are times where we want to continue using, and then there are times (usually when we're under the comfortable influence of the drug) when we realize that we have a serious problem and we want to seek a better life. The next morning when the drug wears off, these feelings of a desire for change fall to the wayside, and the desire to get the drug and feel "normal" again usually take over.
The best things that a loved one can do is to support the addict when they show a genuine interest in changing. Research available forms of treatment, and centers that are available and be ready to present them to the addict when they are seeking help. Be available to offer rides, or other services to the addict who is currently active and successful in recovery. Its important that we express zero support for their use of drugs and alcohol, and yet show as much support as possible for their recovery. This is the best and only time that you should be willing to help, if you want to see maximum results.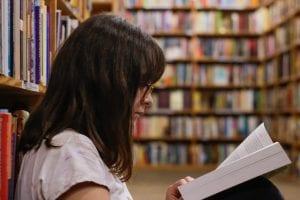 4). Get educated about addiction and recovery. It is very important that you learn as much as you can regarding the addiction that your loved one is battling. The more that you begin to understand about addiction and the inner turmoil that an addict faces, the more you will be equipped against their lies and manipulation tactics. It is very important to yourself and to them that you are guarded against their schemes. An addict lies to themselves, just as much as they lie to others. The more that you learn, the more that you can see clearly from the outside looking in.  There are too many families and partners of addicts that "turn on" their ignorance in order to avoid the scary truth that their son, daughter, partner, is addicted to drugs or alcohol. By trying to maintain a "blissful ignorance" then we are doing the addict themselves a disservice.
5). Do not become co-addicted, put yourself first always. The most important person in your life is you. Your child, husband, wife, parents, or whoever else simply cannot come before you. You must always protect yourself, your property, sanity, and overall well being before trying to help someone else. Too many people out here become codependent on their loved one's addiction and end up reaping worse consequences than the addicts themselves. There have been many people that I have met that have become so codependent on a family members addiction that they've neglected their other children, spouses, etc all to focus on one person's issues. In this case, no one ends up being helped, and everyone falls apart.
6). Get Narcan training and keep two on hand. Naloxone is an opioid overdose antidote which is almost only exclusively available now under the brand name of Narcan. As of 2019 there are some generic versions of Naloxone pending, however for now Narcan is the most widely available. It is now available in not only an injection form, but in a nasal spray as well. The drug acts as an immediate opiate blocker which will bring a person instantly out of an opiate overdose and directly into the withdrawal stages. For the stronger opiates like Fentanyl, it is not uncommon to need a couple doses of Naloxone in order to bring the user back to life, which is why I suggest keeping at least two on hand.
7). Seek outside help from professionals. Do not try to do it all alone. Professionals are there for a reason. Reach out to and speak to recovering addicts, doctors, mental health professionals, peer recovery specialists, or anyone else that you can find in the mental health area. Every case of addiction is an individualized case, and the drugs and alcohol are just a symptom of a deeper lying issue. Do not try to diagnose and treat these things without professional help or they may flare up worse or even backfire.  When they do, you will be left with a tremendous load of guilt, so please contact someone who deals in this area of expertise every day.
8). Join a support group. The stigma of addiction isn't what it used to be. Do not try to cover it up or keep it a secret, and do not isolate. Always welcome outside help and support, get second opinions, reach out to friends and family. Share what is happening so that those who care about you who aren't clouded with emotion can speak clearly to your circumstances. For the best results you must have a network of people that you can trust that can walk along the outside of this struggle with you. There are Nar-anon meetings and Al-anon meetings for the loved one of addicts and alcoholics. These meetings are a wealth of information and support for people who are dealing with addiction in the family, or home. Not only will you actively learn about addiction, and how to cope with an addict but you can also meet a great support group of people who are in the same boat as you are.
9). Give them ultimatums. Addicts and alcoholics generally begin using due to pain and fear, and usually stop using for the same reasons. Ultimatums will generate a sense of fear that could possibly push an addict towards change. They also give a softer option than completely cutting the person off. Giving them choice makes them feel more in control and generates a sense of responsibility for what happens to them. Because most addicts and alcoholics are stuck in a cycle of self obsession, by cutting them off due to their own misdeeds it will still perpetuate a victimhood cycle in their mind. For example; "My mother threw me out, she doesn't care about me." versus "My mother told me I had to either go to rehab or leave the house. I chose to be homeless."
When giving these kinds of ultimatums, it is important that there is a solution involved. For instance, telling an addict to "stop getting high, or stop drinking or else" is setting them up for failure. Chances are, if they were able to just flick a switch and stop the misery they are bringing upon themselves and you, they would. Instead there must be a solution at the end of the ultimatum, such as go to treatment, counseling, recovery housing, etc.
Lastly, stand firm in your ultimatum. If they fail to live up to their end of the bargain then you must follow through with your deal. If you don't then you expose a weakness, and they will exploit it every time. Do not give an ultimatum that you aren't ready to follow through with. Don't threaten to leave them, divorce, or throw them out of the house unless you are willing to stand firm on that.
10). Know that you are doing your best. As a recovering addict myself, I can attest that I literally disappointed myself thousands of times over, let alone the people that cared about me. That is the nature of addiction. Some people get recovery right on the first time, some take dozens of times, and unfortunately some die trying. There is no one else responsible for an addicts drug use other than the addict. If you follow these suggestions, you have absolutely done your best. Even if you don't or didn't and you followed your heart, you still did your best.
Remember, relapses can and do happen often to people in recovery. Do not give up or get disheartened, be there for your loved one when they are ready to brush themselves off and get back on the right path towards recovery.
Thank you for reading my blog. Please read, like, comment, and most of all follow Phicklephilly. I publish every day.
Listen to Phicklephilly LIVE on Spotify!
Facebook: phicklephilly       Instagram: @phicklephilly       Twitter: @phicklephilly