I love texting. Wait, let me rephrase that: I am grateful for texting. That's because I remember the barbaric dark ages when you used to have to actually call people. So much small talk, so many awkward moments when you would want to get off the phone but couldn't because the other person was refusing to wrap it up. Fortunately for some, those dark days are over and now we can just skip all the chatter. However, even texting is not without little, ahem, irritating quirks, like being left "on read" or when your partner takes forever to text you back Here's what to do when your partner takes a really long time to reply.
If you feel like your partner leaves your texts hanging regularly, it can be really frustrating. But is this something you can even address? If the two of you are in a healthy relationship, you should be able to talk to them about anything, so really the question is: How do you bring it up with them? To help with that, I reached out to NYC relationship expert Susan Winter and clinical psychologist Joshua Klapow, Ph.D., to weigh in on how long is too long to reasonably wait for a response, and what to do if your partner refuses to hear you out.
How Long Should You Reasonably Wait For A Reply?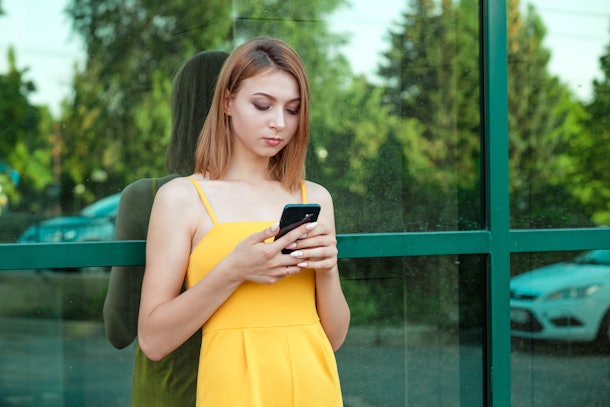 I have to be honest — I am not exactly the most patient person. When I send a text, I really expect to hear back pretty much right away. But I also realize that's not really fair, so the question is: How long should you wait for a reply from your partner? Winter says that all depends on a few factors. For instance, "If you're in an exclusive relationship where there's trust and a good sense of communication, a couple of hours would be OK — especially if your partner's busy at work or traveling." Winter says to only consider getting worried when you "already suspect something may be amiss in [your] relationship." Additionally, she suggests noting when there's "a break in the pattern. This can often be a red flag."
Klapow too points out that circumstances and content really vary between relationships and individual messages — if someone's in class or in an important meeting, you're probably not going to get a response within five minutes, or possibly even an hour or two. "People text on different cadences depending on a couple of different factors," he says, including what they're doing and their own personal texting style. "One of the things I caution people is that there very often is a context to why they're responding quicker or slower that may have nothing to do with you or their interest."
But if your partner normally gets back to you pretty quickly and then starts letting hours pass, Winter says it's understandable to get a little nervous. "This is especially the case if there's no good reason for the delay. At this point it looks like a case of disrespect," she says. "And anything longer than 12 hours begins to look like something far more problematic; an illness, a crisis, or direct avoidance." Klapow, in turn, gives 24 hours as a start-to-worry mark.
How To Talk To Your Partner About It
Assuming that the delay in response is not just a one-off or isn't accompanied by a good explanation, it's reasonable to bring it up with your partner. Klapow advises opening the conversation in a non-accusatory way, with the purpose of seeking information. "I would communicate that you are wondering why there seems to be such a delay," he says. He suggests questions like whether there are times that your partner just isn't able to respond, or what they see as an appropriately timely texting response. The overall point, he says, is to understand each others' communication style and expectations.
One thing not to do? Set a firm deadline for when they need to respond. "Before you set quotas on how much time or how quickly [to respond]," he says, "you need to understand your partner more."
Winter offers some suggestions on how to initiate a conversation about how your partner's "habitual problem of being tardy with their texts … makes you feel." She suggests:
"When you don't respond to me, I feel like a non-priority. That hurts."
"When it takes a couple of hours to hear back from you, I feel diminished and unimportant to you."
"It really makes me happy when you text me back right away. It makes me feel closer to you."
Focusing on the effect it has on you, rather than coming at them with an accusatory tone, will help prevent them from going on the defensive and make them more likely to hear you out.
Another important thing to consider? How you've been texting them. If you're spamming them with texts in a short time, or asking three questions all at once in a four-inch-long block, your partner might not have the ability to respond quickly or with an in-depth text. "Those are the kinds of things that sometimes are hard for people to process," Klapow says. "And that should be part of your conversation."
Here's What To Do If Nothing Changes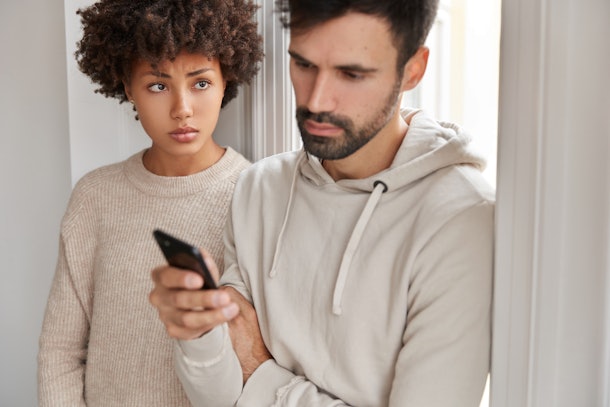 If nothing changes after you've spoken to your partner about how you feel, Winter says you may want to first try digging a little deeper in order to see if you can get at the cause of why they are lagging in getting back to you.
"Ask your partner why they don't bother to respond," suggests Winter. "Is it that they hate texting? Is there a reason for the conscious neglect of a response?" She adds that it's important to "explain that you're not trying to monitor their activity. You're trying to establish a natural and fluid flow of communication that reflects mutual respect for each other," adding, "Explain that a timely response acknowledges your text and makes for a happy partnership."
"Make it about the relationship," Klapow advises, instead of something your partner has supposedly done wrong. "This has to do with how you communicate. He points out that if someone simply ignored or didn't reply to a question in person, it would be unacceptable. "You wouldn't just not say anything. You might say, 'I'm busy, can I answer you in 10 minutes?' … Texting sort of works the same way."
The question now is: If your partner isn't changing their texting behavior, is it a relationship killer? Winter says it really depends. For example, "if the only place your relationship is suffering is in the 'text realm,' you may still be fine. Every relationship has its issues. If you know your partner loves you (yet has this quirk), you may just have to suck it up. Or, suggest they call you." However, it can also be a symptom of a larger problem in the relationship, one worth taking a deeper look at. "A lapse in communication is only an issue when it's the tip of the iceberg," says Winter. "If this is one of many issues where you find yourself disrespected and marginalized, then do yourself a favor and reevaluate your partnership."
One final thing to consider: Is this just an issue of them being a little tardy in answering you? Or is it really just another symptom of a more serious problem in the relationship? Really, only you can answer that question, but it may mean facing truths that you've been avoiding. But the bottom line is that you deserve to be in a relationship where you feel valued and respected. So, find that person, and you'll likely find that all the texting stuff falls into place. But seriously though, don't leave me "on read."
Thank you for reading my blog. Please read, like, comment, and most of all follow Phicklephilly. I publish every day.
Listen to Phicklephilly LIVE on Spotify!
Facebook: phicklephilly       Instagram: @phicklephilly       Twitter: @phicklephilly