If you are dating a high maintenance girl, picture yourself as the character Rajat in the movie Pyaar Ka Punchnama. Dating a high maintenance girl might not seem that big a deal at first but will become a huge ordeal as the relationship matures. If your girlfriend leaves a big hole in your pocket whenever you take her out on a date, you have a high maintenance girlfriend. Having a high maintenance girl as your girlfriend can suck the life out of you and when you realize it, it's too late. If you are someone who lives a low maintenance life, you need to look out for the red flags indicating you have a high maintenance girlfriend and avoid a high maintenance woman.
10 Signs She Is A High Maintenance Girl
To begin with, a "high maintenance girl" meaning: A high maintenance girl is someone who has high standards with respect to almost everything, such as expectations, need for love and attention, etc. Sometimes high maintenance is mistaken for being materialistic. Materialistic solely has to do with money or material possessions. High maintenance can be related to anything, it can be materialistic, emotional or anything else. A high maintenance girl is never satisfied with anything. If you have to keep proving to your girlfriend that you are worthy of her love, you've got yourself a high maintenance girlfriend. Here are 10 signs she is a high maintenance girlfriend.
1. She is self-obsessed

All that your girlfriend cares about is her appearance and what others think about her. She will always keep asking you if she is looking okay and if her friends will get jealous when they see her. Though this might seem harmless at first, it will become intolerable when all she is bothered about is her appearance and her needs. When everything in the relationship is about her, she will make you feel like a puppy chasing her around. She will refuse to go on camping trips or family get-togethers because it doesn't fit with her priorities. She won't do things she doesn't like, even if that activity makes you happy.
2. She criticizes your dressing style
Girls who are high maintenance are very conscious about their looks and their image in front of others. She will want you to match up to her standard to impress others. She wants to flaunt you in front of her friends and will want you to dress according to her standard when you are meeting her friends. She will make you feel like a trophy boyfriend in front of her friends.
3. She makes you do her chores
She has the habit of bossing everyone around and bosses you around too. She makes you do her chores like pick up the dry cleaning, pick up her clothes from the store, feed the dog, etc. asking for favours once in a while is normal but if she makes you do her chores almost every day, you're not her boyfriend but her personal assistant.
4. She takes ages to get ready

She is never on time at any event. Imagine telling her to meet you at 7:00 p.m., when you call her at 7, she says that she is still not done styling her hair. She takes hours and hours when it comes to getting dressed and you always have to tell her an earlier time for her to come on time. If this is not a sign of a high maintenance girlfriend, then what is!
5. It's not easy to please her
Imagine yourself planning a perfect date for her. When she comes for the date, instead of being happy she will start cringing and start complaining about everything. She won't acknowledge the effort that you put into planning the date for her, but will criticize you for not knowing where to take her for a date.
Such people only like their own suggestions and trying to be innovative or do something out of the box for them will only make her criticize you more.
6. She tells you what to do
A relationship involves both people making decisions together about the relationship and other things. In your case, she is the one telling you what to do. She chooses the high-end bar that you should be seen in with your friends, or tells you to hang out at an upmarket club and gets upset if you have friends who do not fit her bill of "successful people". She will boss you around as if she owns you.
7. She tells you what to buy her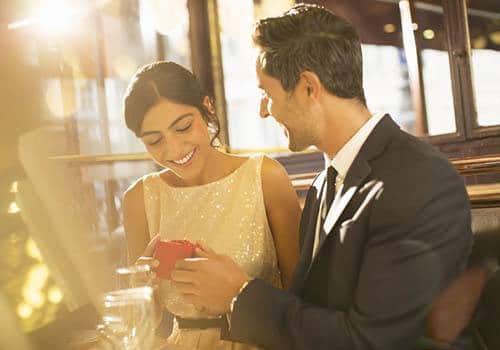 Sometimes, men are confused into what to buy their girlfriend and end up buying the worst of gifts for their girlfriends. Sometimes girlfriends give a hint to their boyfriend as to what to buy them. Giving subtle hints is harmless but what if your girlfriend gives you a list of things to buy her and acts surprised when you get them for her? What about the times when she tells you to buy her expensive gifts even though it's out of your budget?
8. She wants you to be her personal chauffer
She will always want you to pick up and drop her whenever you meet her. As cute as it might sound, it's not possible to pick her and drop her every time you meet her. It becomes tiresome and expensive especially when you both live quite far from each other but she isn't willing to understand the situation. When you talk to her about it, she will make it all emotional and you have no other choice but to give in.
9. Materialistic things make her happy
Materialistic refers to physical or material possessions. Your girlfriend feels happy only when you buy her expensive gifts and will show more love to you. Feelings, emotions and love don't matter much to her as much as materialistic things do. Sometimes you feel that you need to keep buying her expensive things to earn her love. Ask yourself, is she with you because she loves you or because of the gifts you buy her?
10. She picks fancy restaurants and makes you pay all the time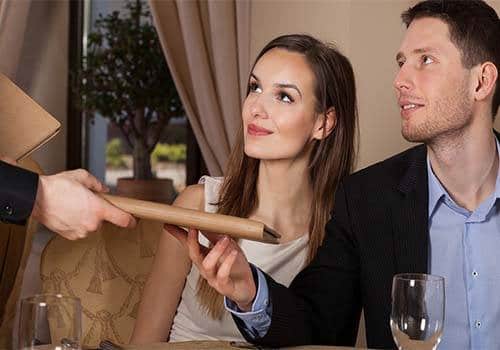 She is used to a lavish lifestyle and wants you to go along with it. To make things worse, she makes you pay for all these expensive dates. If not all the time, she makes you pay most of the time. No matter who is earning more here, it should be the responsibility of both the partners to share the cost or to take turns to pay. If she's making you pay all the time, it is because she is used to other people paying for her and she wants it to continue.
If you see your girlfriend in these signs, then it's your call whether you want to avoid her or be in a relationship that sucks the life out of you. Just remember, how you feel being criticized and bossed around constantly. Remember what the true meaning of a relationship is and how it feels to be acknowledged by your partner and taking decisions together. If you still have doubts, watch the movie Pyaar ka Punchnama and you'll know for sure what to do.
Thank you for reading my blog. Please read, like, comment, and most of all follow Phicklephilly. I publish every day.
Listen to Phicklephilly LIVE on Spotify!
Facebook: phicklephilly       Instagram: @phicklephilly       Twitter: @phicklephilly