Some musicians just have a freakish amount of talent. Most of us learn at a young age that we are not those people. The realization probably came as soon as you were old enough to read social cues and you tried showing off your amazing talents to anyone except your pet. (Daisy is a very good dog, but maybe not a very good judge of musical ability.) Those who do have that freakish amount of talent are the singer-songwriters, the people who can play any instrument they pick up, the ones who get lost in the music of their own making whether they're in the studio or on stage. There's something almost magical about listening to a true musical genius, and they've definitely earned our respect. But it's easy to forget that behind all that music is a very ordinary person, and sometimes, that ordinary person is a terrible human being.
1. Johnny Cash's troubles with women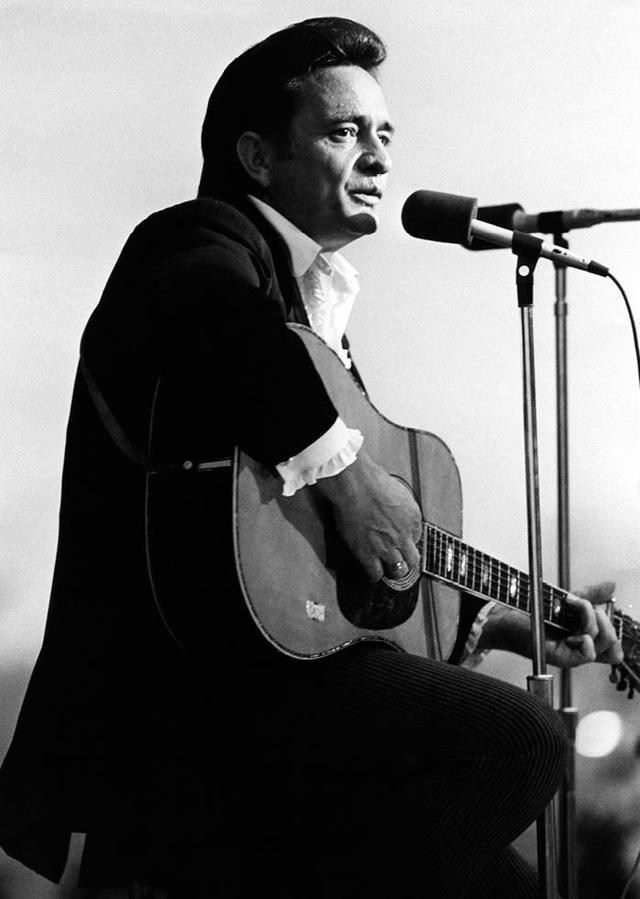 There's a lot of dark stuff in Johnny Cash's life, but let's talk about just how horrible he was to women. Vivian Cash's book I Walked the Line: My Life with Johnny was a heartbreaking tell-all detailing how she continued loving her husband even through the drugs and the affair with his more famous second partner, June Carter Cash. It was Vivian who gave him four daughters, raised them, and who stuck with him through the worst of the arrests and the accidental forest fires (via USA Today), but Johnny gave all the credit to June.
Behind closed doors, June Carter didn't actually have it any easier, in spite of the storybook romance performed in the public eye. Biographer Robert Hilburn (via Esquire) says he was stunned when he found out Cash had cheated on her when she was pregnant with son John Carter. There were more than a few women, but the one that had to hurt the most was June's own sister, Anita. John Carter has also gone on record talking about his parents' less-than-perfect marriage, and has said (via Reuters) his mother's drug addictions and descent into paranoia came from a near-constant fear he was cheating yet again. That fear spread to their son, who grew up well aware that his family could fall apart at any time because his father couldn't stay faithful.
2. Chuck Berry's icky past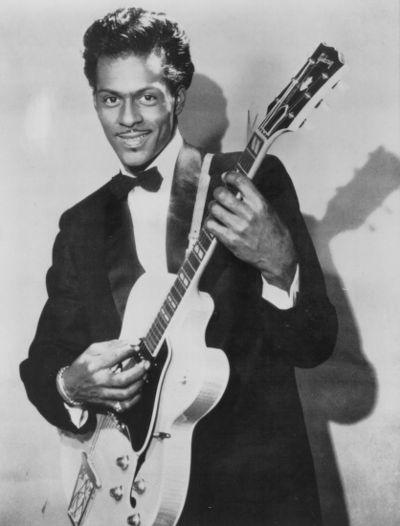 Chuck Berry was a legend who helped shape rock and roll, and when he died in 2017, The New Yorker described him as "a proud and difficult man" who "was also a genius." He also once punched Keith Richards in the mouth for touching his guitar while they were getting together to organize Berry's 60th birthday party. That's the attitude that got him into all kinds of trouble, and Berry even had a name for those incidents: his "naughties."
It started when, as a teenager, he did three years in a reform school for stealing cars and a bit of armed robbery. Fast-forward to 1962, when Berry was 36 years old. He was tossed in the clink for violating the Mann Act, a law that prohibits taking a woman across state lines with "immoral" intentions. Oh, and the girl was 14. He served 20 months of the three years he was originally sentenced to (via NPR), getting out because they appealed after the judge made racist comments.
Let's not forget about the 1989 accusations, either. That's when law enforcement raided his property and found a few weapons, some pot, and videotapes of women in what they thought was the privacy of bathrooms and changing rooms of his properties. The official suit, says Riverfront Times, accused him of filming women in compromising positions for "entertainment and gratification." Berry's camp eventually settled, but that seriously tarnishes any legacy.
3. Lead Belly's penchant for violence
Lead Belly died in 1949, and if you don't remember him, you should at least be glad groups like Creedence Clearwater Revival and artists like Bob Dylan didn't forget him. Even George Harrison once said, "No Lead Belly, no Beatles." You know the songs he recorded, too — like "The Midnight Special" and "Goodnight Irene" (via The Telegraph).
Huddie Ledbetter was born in 1888, and he picked up the name Lead Belly in prison. He did several stretches in jail, starting with 30 days on a chain gang in 1915 for getting in a particularly violent fight. Two years later he was arrested again, this time for killing his cousin's husband and nearly killing another. He was pardoned in 1925 but went back in jail in 1930, this time for stabbing and what Black History Now says was "assault with intent to murder." It was during this stint he was discovered by a pair of musicologists who were recording songs for the Smithsonian, and Lead Belly recorded hundreds for them. The rest of his life was a combination of performing at venues of all sizes across the country, and more time in jail. There was another stabbing incident in 1939, assault in 1940 … you get the picture. He was diagnosed with Lou Gehrig's disease only months before he died from it, and he left behind an incredible legacy. And some dead people.
4. Elvis's underage flings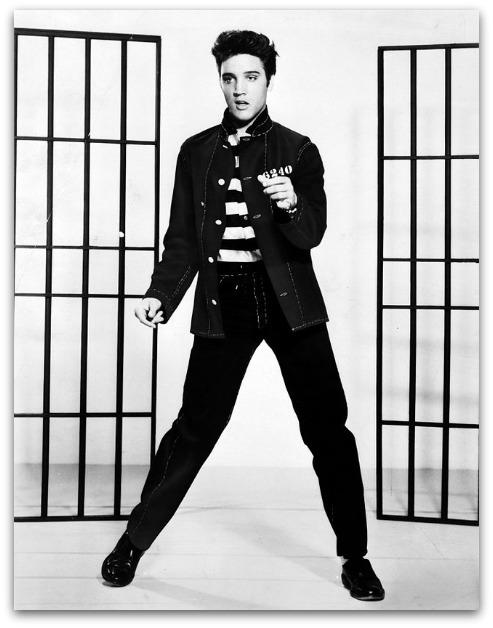 It's impossible to describe the effect Elvis had on music history, so let's get right to the dirt. He was 21 when he became ridiculously famous with the success of "Heartbreak Hotel," and after that, all bets were off when it came to how far he was going to go. Along with the fame and fortune came the admiration of countless women, but according to biographer Joel Williamson (via Broadly), there was a particular type of woman Elvis liked: the really, really young ones.
The right age to be an Elvis girl was 14, and when the 22-year-old megastar went on those early tours he took along a little group of 14-year-olds. Williamson says he was a huge fan of tickling and wrestling, along with everything else short of actual intercourse. Future wife Priscilla was 14 when they met (he was 24), and just what went on behind closed doors is debated. What's not debated is that he lost interest in her after Lisa Marie was born, and went on to court another 14-year-old named Reeca Smith.
There was a bit of violence in Elvis, too. Years later, he was engaged to a 21-year-old who claimed he once pulled out a gun and put a bullet in the headboard of the bed she was sleeping in, saying it was "an attention getter." The Guardian says in between those major relationships there were a ton of others, many with underage girls who preferably had tiny, tiny feet.
5. Frank Sinatra's destructive temper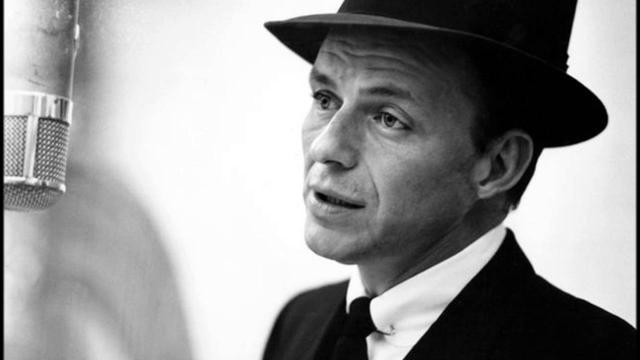 Frank Sinatra was iconic on stage, but there was a lot of shady stuff that happened off-stage. Let's talk about one part of that: his temper. According to The Telegraph, it was so bad that one of his wives once described him as a sort of Jekyll-and-Hyde character, and there's a whole list of physical altercations he was involved in. First, the ones where someone got seriously hurt.
He punched a reporter in 1948, eventually settling the assault and battery charges filed against him. He was staying at the Beverly Hills Hotel when he threw a phone at a random businessman who was also there, and cracked the man's skull. He nearly killed his then-wife Ava Gardner by throwing a champagne bottle at her so hard it cracked the bathroom sink.
Sinatra destroyed an insane amount of stuff, too, usually in fits of rage. He took a knife to a Norman Rockwell painting and shredded it, threw a malfunctioning TV out a window at Sands Hotel in Las Vegas, and smashed a car radio when The Doors' "Light My Fire" came on. GQ says some of the stuff that met an untimely end under his boot was pretty priceless, too, like the Ming vase he destroyed at a Hong Kong hotel after someone missed a lighting cue. That's what happens when you get too used to having things your way.
Thank you for reading my blog. Please read, like, comment, and most of all follow Phicklephilly. I publish every day.
Instagram: @phicklephilly    Facebook: phicklephilly   twitter: @phicklephilly